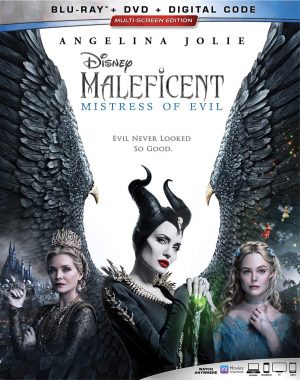 By ANGELA DAWSON
Front Row Features
Movies
Angels Fallen
Michael Madsen and Nicola Posener star in the action horror movie "Angels Fallen," arriving on DVD and Digital Tuesday Jan. 14, from Uncork'd Entertainment.
After the tragic loss of his wife battling the forces of darkness, Gabriel (Houston Rhines, "Criminal Minds") is persuaded to rejoin his former team of demon hunters traveling from relatively obscurity in America to the deep unknown regions of Europe. He is joined by his estranged best friend Michael (Michael Teh, "Sleepy Hollow") who harbors a dark secret, the mystical Hannah (Posener, "Mythica: The Necromancer") whose visions predict the future, and a motley crew of demon slayers. After losing part of his team Gabriel must confront his tragic past and decide who really is friend or foe.

"Angels Fallen" was directed by Ali Zamani, from a screenplay written by Amanda Barton, and produced by the makers of "The Ouija Exorcism" and "The Demonologist."
Beverly Hills Cop
The heat is on in the action-packed comedies "Beverly Hills Cop," "Beverly Hills Cop II" and "Beverly Hills Cop III," all newly remastered and arriving in a three-movie Blu-ray Collection Tuesday Jan. 14, from Paramount Home Entertainment. The Collection already is available on Digital and in the 4K Ultra HD format with High Dynamic Range.
Starring Oscar nominee Eddie Murphy ("Dreamgirls"), the three action comedy classics have earned more than $735 million worldwide combined, as well as two Academy Award nominations and a Grammy Award for the first film's Original Score.
Celebrating its 35th anniversary, the action-comedy classic "Beverly Hills Cop" follows the one-and-only Axel Foley, a street-smart cop from Detroit. Tracking down his best friend's killer in Beverly Hills, Axel smashes through the local barriers in a hilarious, high-speed pursuit of justice. In "Beverly Hills Cop II," Murphy returns as Axel goes deep undercover to investigate a gang of international munitions smugglers and in "Beverly Hills Cop III" Axel investigates a counterfeit money ring, run out of a theme park in Los Angeles.
The Blu-ray is loaded with new special features including two never-before-seen deleted scenes, four new behind-the-scenes featurettes incorporating vintage 1984 interviews, an isolated audio track of the original Harold Faltermeyer score, a commentary by director Martin Brest and much more.
The Big Trip
A goofy stork mistakenly delivers a baby panda to the wrong door in the heartwarming animated animal adventure "The Big Trip," arriving on DVD, Digital and On Demand Tuesday Jan. 14, from Lionsgate. From the writers of "Madagascar," Vasiliy Rovenskiy and Billy Frolick, and winner of the Dove Seal of Approval for all ages, "The Big Trip" features the voice talents of Pauly Shore and Drake Bell. "The Big Trip" The DVD, available for the suggested retail price (SRP) of DVD $14.98, includes the "Giving the Characters a Voice: At the Recording Studio with Drake Bell and Pauly Shore" featurette.
Gemini Man
Director Ang Lee's action-packed thrill ride "Gemini Man" arrives on 4K Ultra HD, Blu-ray, and DVD Tuesday Jan. 14, from Paramount Home Entertainment. The film already is available on Digital formats.
The Digital, 4K Ultra HD, and Blu-ray releases are packed with over an hour of exciting bonus content, including an alternate opening, deleted scenes, behind-the-scenes explorations of the film's groundbreaking technology, interviews with the cast and crew, and more.
Will Smith stars as retired hitman Henry Brogan, forced on the run by a young, highly skilled operative who will stop at nothing to eliminate his target. Now on a race around the globe, Henry must outsmart the mysterious assassin at every step – but how far will he go once they finally come face to face?
In a first for Paramount, the 4K Ultra HD disc is encoded in 60FPS (frames-per-second) for exceptional sharpness and clarity vs. the standard 24FPS and also includes an exclusive visual effects scene breakdown presented by WETA in 60FPS, Ultra HD and High Dynamic Range. The 4K Ultra HD disc and 4K Ultra HD Digital releases present the film in Dolby Vision, which brings entertainment to life through ultra-vivid picture quality with spectacular colors, highlights that are up to 40 times brighter, and blacks that are 10 times darker. "Gemini Man" is the first ever Dolby Vision high frame rate disc to be released.
The film also boasts a Dolby Atmos soundtrack remixed specifically for the home to place audio anywhere in the room, including overhead. In addition, both the 4K Ultra HD and Blu-ray Combo Packs include access to a Digital copy of the film.
Jexi
She had him at "Hello" in this outrageous comedy about an A.I. life coach becoming a tech nightmare when Jexi arrives on Blu-ray (plus Digital), DVD, and On Demand Tuesday Jan. 14, from Lionsgate.
Written and directed by Jon Lucas & Scott Moore ("Bad Moms" franchise, "The Hangover" franchise), "Jexi" features an all-star ensemble cast including Adam Devine, Alexandra Shipp, Ron Funches, Charlyne Yi, Primetime Emmy winner Wanda Sykes ("The Chris Rock Show"), Justin Hartley, with Michael Peña, and Golden Globe and Primetime Emmy nominee Rose Byrne as the voice of "Jexi" ("Damages"). "Jexi" is produced by Primetime Emmy nominee Suzanne Todd, and executive produced by Mark Kamine.
The "Jexi" Blu-ray and DVD will include brand-new making-of featurettes, including "Jexi: Making Life Better" and "Unboxing Jexi," and will be available for $24.99 (SRP) and $19.98 (SRP), respectively. The film is available now on Digital formats.
Maleficent: Mistress of Evil
Ring in the new year with Disney's most iconic villain: "Maleficent: Mistress of Evil" arrives on 4K Ultra HD, Blu-ray and DVD Tuesday Jan. 14. The exciting sequel to 2014's "Maleficent," starring Angelina Jolie as Maleficent and Elle Fanning as her goddaughter Aurora, arrives home with brand-new bonus features, extended scenes, outtakes and an exclusive extra for Digital consumers.
Bonus features take viewers behind-the-scenes with the all-star cast to explore the making of "Maleficent: Mistress of Evil." Extended scenes reveal how Queen Ingrith (Michelle Pfeiffer) manipulates Aurora into questioning Maleficent and accelerating her wedding plans. Featurettes include interviews with Jolie, who discusses Maleficent's origins and the cast who portray the Fey, and Fanning, who gushes over Aurora's fairytale wedding. Filmmakers showcase the visual effects behind the film's stunning landscapes and the seemingly effortless flight of the Fey. Additional extras include "You Can't Stop the Girl," a music video performed by Bebe Rexha, and hilarious outtakes, ranging from uncooperative cats to uncontrollable giggles on set.
Fans who purchase "Maleficent: Mistress of Evil" on Digital will gain access to an exclusive extra in which fantasy-film veteran Warwick Davis divulges the backstory for his character, Lickspittle.
Directed by Joachim Rønning, "Maleficent: Mistress of Evil" carries on the story of Disney's most iconic villain. The years have been kind to Maleficent and Aurora. Their relationship, born of heartbreak, revenge and ultimately love, has flourished. Yet hatred between man and the fairies still exists. Aurora's impending marriage to Prince Philip is cause for celebration as the wedding serves to unite the Kingdom of Ulstead and the neighboring Moors. But, when an unexpected encounter introduces a powerful new alliance, Maleficent and Aurora are pulled apart to opposing sides in a Great War, testing their loyalties and causing them to question whether they can truly be a family.
"Maleficent: Mistress of Evil" will be packaged and released in several different formats. Viewers can watch the film in Digital 4K Ultra HD, HD and SD, and bring home a physical copy of the film which will be released as an Ultimate Collector's Edition (4K Ultra HD, Blu-ray and Digital Code), a Multi-Screen Edition (Blu-ray, DVD and Digital Code) and a single DVD. A Digital bundle with both "Maleficent" and "Maleficent: Mistress of Evil" will be available at preorder. The film already is available on Digital in HD and 4K Ultra HD and Movies Anywhere.
Mister America
Arriving on DVD and Digital Tuesday Jan. 14 is the political mockumentary "Mister America," from Magnolia Home Entertainment.
An extension of the Adult Swim series "On Cinema" at the Cinema, "Mister America," stars comedian Tim Heidecker ("Tim and Eric Awesome Show, Great Job!") as he runs for San Bernardino District Attorney in an ill-fated campaign plagued by efforts at sabotage by his "On Cinema" co-star Gregg Turkington ("Entertainment"). The release includes bonus content and deleted scenes.
Directed by Eric Notarnicola, ("Nathan for You"), who also stars as "Mister America's" freshman director Josh Lorton, the camera follows Heidecker as he desperately runs for San Bernardino District Attorney after being acquitted from a mass murder trial in the county. At the helm of his campaign is Toni Newman (Terri Parks, "Decisions"), the juror who is credited for saving Heidecker from his trial. Although inexperienced, Newman works tirelessly to help Heidecker win over the community. While Heidecker's controversial past begins to unravel, the campaign begins to go downhill, leaving them to confront difficulties along the way.
"Mister America" will be available on DVD for $26.98 (SRP), and on Digital via Apple TV, Google Play, Prime Video, FandangoNOW and more.
Mob Town
Arriving on Digital, On Demand and DVD Tuesday Jan. 14, is the true crime thriller "Mob Town."
David Arquette stars in this film, inspired by the notorious mob summit of 1957, when over 50 mafia leaders across America converged on a small town in upstate New York to honor the "capo dei capi" (Robert Davi).
Stumbling upon their illegal operations, Sgt. Ed Croswell (Arquette) risks his life to stand up for justice, shedding light on the massive web of corruption to change the face of law enforcement forever. "Mob Town" also stars Jennifer Esposito, Danny A. Abeckaser, Jamie-Lynn Sigler and PJ Byrne. The film is directed by Danny A. Abeckaser from a screenplay by Jon Carlo and Joe Gilford.
TV Shows
Krypton: The Complete Second & Final Season
The battle to free Krypton from Zod begins in "Krypton: The Complete Second & Final Season," arriving on Blu-ray and DVD Tuesday Jan. 14, from Warner Bros. Home Entertainment.
The action adventure series, from executive producers David S. Goyer ("Man of Steel") and Cameron Welsh ("Constantine"), tells an entirely new story in the mythology of DC's iconic Superman universe.
Season Two brings audiences back to a changed Kandor, locked in a battle over its freedom and its future. With Zod now in control, he's on a ruthless mission to rebuild Krypton according to his ideals and to secure its future by conquering the universe. Faced with a bleak outlook, Superman's ancestor, Seg-El, attempts to unite a dispersed group of resisters in an effort to defeat Zod and restore hope to their beloved planet.
Fans can purchase "Krypton: The Complete Second & Final Season" with all 10 episodes, plus two bonus featurettes: "The Fate of Superman" and "Villains: Modes of Persuasion."
"Krypton: The Complete Second & Final Season" is available for $24.98 (SRP) for the DVD and $29.98 (SRP) for the Blu-ray, which includes a Digital copy. The second season also is available to own on Digital via purchase from all major digital retailers.
To celebrate the start of a new year—and a new decade—Front Row Features has plenty of new releases to giveaway to our loyal readers. Not only are we giving away a Blu-ray/DVD Combo Pack of "Maleficent: Mistress of Evil" to three lucky readers, but we're also giving away a 4K Ultra HD/Blu-ray Combo Pack of "Gemini Man" to two lucky readers and a Blu-ray copy of the newly remastered "Beverly Hills Cop" 3-Movie Collection to two lucky readers. To enter the contests, simply email socalmovieeditor@aol.com by Jan. 20 with which new release you hope to win in the subject line. Good luck!