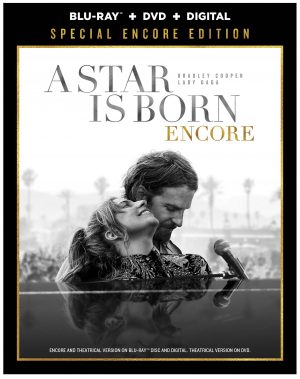 By ANGELA DAWSON
Front Row Features
Movies
All You Ever Wished For
Darren Criss ("Glee," "American Crime Story: The Assassination of Gianni Versace") stars in the fairy tale romantic comedy "All You Ever Wished For," arriving on DVD and digital Tuesday June 4, from Omnibus Entertainment.
Criss plays Tyler Hutton, a young New York fashion executive whose business trip to Milan takes an unexpected turn when he is kidnapped for ransom and whisked off to a remote Alpine village. Little does he and his bumbling captors know that the cottage where they spend the night is under a gypsy love spell. Upon waking up in the next morning, each of the men falls in love with the first person they see. Tyler, as luck would have it, gets smitten with Rosalia (Madalina Ghenia, "Zoolander 2.") Despite everyone's pure motives, things begin to unravel when the doubled-crossed mob boss and the victim's father arrive on scene to put an end to the madness. They too fall victim to that gypsy love spell, and the tale wraps up when everyone gets what they wished for—or at least gets what they deserve. Barry Morrow, the Oscar-winning writer of "Rain Man," makes his directorial debut with the lighthearted film, filled with Italian charm.
The "All You Ever Wished For" DVD will be available for the suggested retail price (SRP) of $24.95. The romantic comedy also will available on Digital formats.
A Star Is Born Encore
The extended cut of Bradley Cooper's global hit "A Star Is Born," is available Tuesday June 4, from Warner Bros. Home Entertainment.
"A Star Is Born Encore" will be released on Blu-ray and Digital with nearly 12 minutes of extended performances, intimate jam sessions with Jackson (Cooper) and Ally (Lady Gaga) and all-new scenes. This special edition of the film contains extended performances of such songs as opener "Black Eyes," "Alibi," and Lady Gaga's Ally in her impromptu a cappella performance of "Shallow," which received the Oscar for Best Original Song at the 91st Annual Academy Awards, following Cooper and Gaga's memorable performance during the ceremony.
In this new take on the iconic love story, seven-time Oscar nominee Cooper ("American Sniper," "American Hustle"), makes his directorial debut. He also stars alongside multiple award-winning music superstar Gaga, who took home the Oscar for Best Original Song for "Shallow," and who was nominated for an Oscar for Best Actress in her first leading role in a major motion picture. Cooper portrays seasoned musician Jackson Maine, who discovers and falls in love with struggling artist Ally. She has given up on her dream to become a successful singer, until she meets Jack, who immediately sees her natural talent. The film also stars Andrew Dice Clay ("Blue Jasmine"), with Dave Chappelle ("Chi-Raq") and Sam Elliott in his Oscar-nominated performance for Best Supporting Actor.
In addition to playing Ally, Gaga—who also previously earned an Oscar nod for the song "Til It Happens to You" from the film "The Hunting Ground"—performs original songs in the film with Cooper, which they wrote with a handful of artists, including Lukas Nelson, Jason Isbell and Oscar winners Mark Ronson, Andrew Wyatt and Anthony Rossomando (Best Original Song, "Shallow").
The music is original and all vocals for the movie were recorded live during filming. Fans will also be treated to never-before-seen footage of Ally singing to Jack "Is That Alright?" in the wedding sequence, Jack in his studio singing "Too Far Gone," Jack and Ally writing a new song together, entitled "Clover," and much more.
"A Star Is Born Encore" will be available on Blu-ray Combo Pack for $29.98 (SRP) and features a Blu-ray disc with both the theatrical version of the film and the Encore version of the film in hi-definition, along with a DVD of the theatrical version of the film and previously released special features. Fans can also own "A Star Is Born Encore" via purchase from select digital retailers. Fans who have already purchased "A Star Is Born" on iTunes and Vudu will be able to watch "A Star Is Born Encore" under Extras of "A Star Is Born." "A Star Is Born Encore" also will be available on Movies Anywhere.
Tyler Perry's A Madea Family Funeral
Tyler Perry steps into the character of Madea for her very last movie when "Tyler Perry's A Madea Family Funeral" arrives on Blu-ray Combo Pack (plus DVD and Digital), DVD and On Demand Tuesday June 4, from Lionsgate.
Written, directed, produced by, and starring Perry ("Boo! A Madea Halloween," "Boo! 2 A Madea Halloween"), the dark comedy celebrates the beloved character and film franchise by shining a light on Madea in her final big-screen performance.
Starring alongside Perry in this hilarious farewell film are Madea's BFFs and Madea Halloween co-stars Patrice Lovely and Cassi Davis. Perry introduces the character of Heathrow, Madea's off-the-wall brother in this film.
As Madea Simmons, Perry makes his final film performance as the character when Madea and her family head out to a family reunion and the trip becomes a nightmare when the party suddenly turns into a funeral and threatens to reveal sordid family secrets. Only Madea can bring the entire family together and save the day in her unique way.
"Tyler Perry's A Madea Family Funeral's" home entertainment editions include hilarious, never-before-seen outtakes, deleted scenes and retrospective featurettes. Viewers also will learn "Madea's Tips for Attending a Funeral." The Blu-ray Combo Pack and DVD will be available for the suggested retail price of $39.99 (SRP) and $29.95 (SRP), respectively.
Woman at War
"Woman at War" arrives on DVD and Digital HD Tuesday June 4, from Magnolia Home Entertainment.
The Iceland-set drama tells the story of Halla, a 50-year-old independent woman, but behind the scenes of a quiet routine, she leads a double life as a passionate environmental activist. Known to others only by her alias, "The Woman of the Mountain," Halla secretly wages a one-woman war on the local aluminum industry. As Halla's actions grow bolder, from petty vandalism to outright industrial sabotage, she succeeds in pausing the negotiations between the Icelandic government and the corporation building a new aluminum smelter.
While planning her biggest and boldest operation yet, Halla receives an unexpected letter that changes everything. Her application to adopt a child has finally been accepted and there is a little girl waiting for her in the Ukraine. As Halla prepares to abandon her role as saboteur and savior of the Highlands to fulfill her dream of becoming a mother, she decides to plot one final attack to deal the aluminum industry a crippling blow.
Shot in Reykjavik, the drama marks another collaboration between writer-director Benedikt Erlingsson ("The Show of Shows") and Halldora Geirharosdotti ("Of Horses and Men").
"Woman at War" will be available on DVD for the suggested retail price of $26.98, and on Digital HD via iTunes, Prime Video, FandangoNOW, Googly Play and other platforms.
TV Shows
Delicious: Series 3
The third season of the popular British drama "Delicious" starring Dawn French (French & Saunders") arrives on DVD Tuesday June 4, from Acorn TV.
In this third season, Penrose Hotel faces new challenges as the funny, foodie drama returns. The late Leo Vincent (Iain Glen, "Game of Thrones") watches from beyond the grave as his ex-wife, Gina (French), and widow, Sam (Emilia Fox, "Silent Witness"), run the hotel he left behind. The piquant pair have managed to overcome their differences, until a handsome restaurateur (Vincent Regan, "The Royals") with a reputation for gobbling up smaller businesses arrives to stir the pot. Gina and Sam must work together to save the Penrose or may end up vying for the same man—again. The series also stars Aaron Anthony ("Doctors"), Tanya Reynolds ("Sex Education") and Sheila Hancock ("The Boy in the Striped Pajamas"). The four-episode series is available on DVD for $34.99 (SRP).
Tom Clancy's Jack Ryan: Season One
John Krasinski ("A Quiet Place") stars as Tom Clancy's iconic CIA analyst in the new hit series "Tom Clancy's Jack Ryan. Season One of the series arrives on Blu-ray and DVD Tuesday June 4, from Paramount Home Entertainment.
A contemporary take on the famed author's wildly popular character, the series also stars Wendell Pierce ("The Wire") and Abbie Cornish ("Three Billboards Outside Ebbing, Missouri").
When CIA analyst Jack Ryan stumbles upon a suspicious series of bank transfers his search for answers pulls him from the safety of his desk job and catapults him into a deadly game of cat and mouse throughout Europe and the Middle East, with a rising terrorist figurehead preparing for a massive attack against the U.S. and her allies.
Created for television by Carlton Cuse ("Lost") and Graham Roland ("Fringe") the show is executive produced by Krasinski, Cuse, Roland, Academy Awardnominated director Morten Tyldum ("The Imitation Game") and Michael Bay's Platinum Dunes.
"Tom Clancy's Jack Ryan: Season One" will be available in a two-disc Blu-ray and three-disc DVD set that includes all eight episodes from the inaugural season, as well as deleted scenes that are exclusive to the release. The series has already been renewed for a second and third season on Amazon Prime Video.
London Kills: Series 1
London's best detectives take on the city's worst crimes in the premiere season of "London Kills," a sleek British mystery series from the creators of "Suspects," available Tuesday June 4 on DVD and Blu-ray. It is the first straight-to-series commission for Acorn TV.
Veteran DI David Bradford (Hugo Speer, "Father Brown") heads an elite murder squad, but he's been on leave following the unexplained disappearance of his wife. In his absence, ambitious DS Vivienne Cole (Sharon Small, "The Inspector Lynley Mysteries") has been leading the investigations, and when Bradford returns to work, the two clash over their methods and lines of inquiry. Paul Marquess, a three-time BAFTA award nominee, created the series.
Filmed like a cutting-edge documentary, the series focuses on a different murder each episode, following the detectives as they uncover the truth behind the killing and an ongoing story involving the lead detective's missing wife. Despite the tension, Bradford and Cole strive to solve complex crimes, along with DC Rob Brady (Bailey Patrick, "Bodyguard") and trainee DC Billie Fitzgerald (Tori Allen-Martin, "Unforgotten").
Extras include bonus behind-the-scenes featurette. The Blu-ray and DVD each comes in a two-disc set and is available for $39.99 (SRP).
Sara Stein: From Berlin to Tel Aviv—The Complete Series
"Sara Stein: From Berlin to Tel Aviv—The Complete Series" arrives on DVD and Digital Tuesday June 4, from Omnibus Entertainment.
As a criminal investigator of Jewish descent working in Berlin, Sara Stein (Katharina Lorenz) is used to operating independently of everyone else. Her keen instincts and sound judgement have enabled her to navigate sure-footedly through many sensitive cases. But when she finds herself investigating the murder of an Israeli DJ, politics and religion begin to play an important role in her life. Facing new challenges as a detective in Tel Aviv, she continues to strive for truth and justice while dreaming of peace for her beloved new home, Israel.
Traversing two continents, "Sara Stein: From Berlin to Tel Aviv" is an internationally-flavored crime series taking viewers on a thrilling roller coaster ride of justice across four feature-length films: "Shalom Berlin, Shalom Tel Aviv," Jewels in the Grave," "Masada" and "Old Friends."
The films on the two-disc DVD set (two films are on each disc) are in German, Hebrew and Arabic with English subtitles. Join Sara as she tracks down the killer of an Israeli deejay in Berlin, investigates an unsolved robbery/murder mystery in Tel Aviv when she transfers there, investigates the murder of an archeologist at a historic site and takes on a case involving human trafficking that gets very personal. The DVD will be available for $24.95 (SRP).
Scooby-Doo
"The New Scooby-Doo Movies: The (Almost) Complete Collection" arrives on DVD and Blu-ray Tuesday June 4, from Warner Bros. Home Entertainment. Released to coincide with "Scooby-Doo's" 50th anniversary, the two-disc set includes 23 episodes of the popular animated series featuring the loveable Great Dane and the Mystery Inc. gang, who encounter some of pop culture's most legendary names, including Batman & Robin, Jonathan Winters, Dick Van Dyke, The Three Stooges, Cass Elliott of The Mamas & the Papas, Laurel & Hardy and others, as they embark on various mystery-solving adventures.
Additionally, "The Best of the New Scooby-Doo Movies: The Lost Episodes" features eight never-before released episodes that are now available together on DVD for the first time. The gang joins forces with Monkees frontman and TV star Davy Jones as well as Josie and the Pussycats. The magical duo of Jeannie and Babu help rescue the gang in an ancient pyramid. (Note: All eight episodes featured in this set are also included in "The New Scooby-Doo Movies: The (Almost) Complete Collection.")
"The New Scooby-Doo Movies: The (Almost) Complete Collection" will be available for $59.99 (SRP) and the DVD will be available for $54.97 (SRP). The Best of the New Scooby-Doo Movies: The Lost Episodes" will be available for $29.98 (SRP). Special features include "The Hanna-Barbera Kennel Club Roasts Scooby-Doo," which humorously reveals the embarrassing stories of how Scooby-Doo mumbled and clawed his way into animation stardom, "Uptown with Scooby-Doo and the Harlem Globetrotters," in which the legendary basketball team shows the big dog some of their "New Tricks," and "Girls Rock!" which spotlight Mystery Inc.'s Daphne and Velma.
Additionally, "The New Scooby-Doo Movies: The (Almost) Complete Collection" will be available to own on Digital Tuesday June 4.
Also in time for Scooby-Doo's golden anniversary, WBHE is set to release "Best of Warner Bros. 50 Cartoon Collection – Scooby-Doo." Available on Tuesday July 30, this DVD will feature a collection of the very best episodes from every "Scooby-Doo" series, which have been specially selected for this brand-new compilation.
(Warner Bros. Home Entertainment provided Frontrowfeatures.com with a free copy of the "Scooby-Doo" DVD and Blu-ray for review purposes. The opinions shared here are those of Frontrowfeatures.com.)