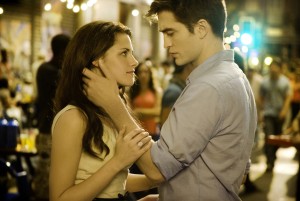 By A Front Row Features Staff Report
HOLLYWOOD—Summit Entertainment's highly anticipated "The Twilight Saga: Breaking Dawn—Part 2″ will debut a teaser trailer in theaters with Lionsgate's "The Hunger Games" which opens March 23.
The fifth and final installment of "The Twilight Saga," the soap opera-like supernatural drama involving the love-triangle of vampire Edward, human Bella and werewolf Jacob, is slated to open Nov. 16.
Both feature films are aimed primarily at teens and young adult moviegoers.