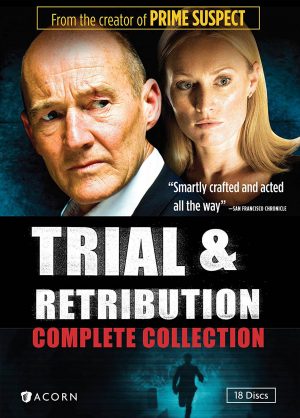 By ANGELA DAWSON
Front Row Features
Movies
General Commander
Action legend Steven Seagal stars in the high-octane drama "General Commander," arriving on Blu-ray, DVD, Digital, and On Demand Tuesday May 28 from Lionsgate.
Seagal ("On Deadly Ground," "Exit Wounds") takes on a global crime syndicate in this powerful action saga. After CIA agent Jake Alexander (Seagal) sees a member of his team killed during a sting operation, he demands revenge against guilty mob boss Orsini. But the CIA won't sanction the hit, so Jake and his crew quit the agency and form a task force with just one mission: vengeance. Full of explosive action, thrilling stunts, and bone-crunching fights, General Commander never lets up.
Sonia Couling ("A Stranger in Paradise") and Byron Gibson ("No Escape") also star in the action-packed film follows GRS operative Jake Alexander (Seagal) and his team of young recruits as they go after the most dangerous and notorious criminals with the help of a Hong Kong billionaire.
The "General Commander" Blu-ray and DVD will be available for the suggested retail price (SRP) of $24.99 and $19.98, respectively.
TV Shows
Blood
Acorn TV features the DVD and Blu-ray debut of the critically-acclaimed, Irish psychological drama "Blood," Tuesday May 28.
From acclaimed new writer Sophie Petzal ("Riviera," "The Last Kingdom"), the new crime thriller stars BAFTA nominee Adrian Dunbar ("Line of Duty") and newcomer Carolina Main ("Unforgotten," "Granchester") in the intimate family drama and psychological crime thriller about family, memory and the impact the past can have on the present.
Loner Cat Hogan (Main) returns to her hometown following the sudden death of her mother. But when details about the accident don't add up, Cat suspects her father (Dunbar), a well-respected doctor she has distrusted ever since a childhood trauma. Did he have a hand in her mother's passing, or is Cat really the troublemaker her siblings perceive her to be? As she sets out to find the truth, Cat uncovers secrets long buried and risks destroying what's left of her family ties.
Six episodes are on the two-disc DVD and Blu-ray sets, which retail for $39.99 SRP. Extras include cast-and-crew interviews and a behind-the-scenes featurette.
South Park: The Complete Twenty-Second Season
"South Park: The Complete Twenty-Second Season" arrives on Blu-ray and DVD Tuesday May 28, from Comedy Central Home Entertainment.
Join Cartman, Kenny, Stan and Kyle as they have a memorable Halloween, get super cereal with Al Gore, and try to win the top prize in the town's bike parade in the enduringly popular series' incredible 22nd season.
Own all 10 episodes from the latest season on either Blu-ray or DVD. Each two-disc set also includes deleted scenes and mini-commentaries on all episodes by "South Park" creators Trey Parker and Matt Stone. The Blu-ray set additionally includes #SocialCommentary on all episodes.
Trial & Retribution: Complete Collection
"Trial & Retribution: Complete Collection" makes its DVD debut Tuesday May 28. Created and written by Lynda La Plante, this long-running British series displays the same hard-bitten sensibility and emotional resonance that made "Prime Suspect," starring Helen Mirren, a television landmark.
The 22 feature-length mysteries, which aired between 1997-2009, each follow a case from the scene of the crime to the courtroom verdict. Boasting innovative storytelling and uncompromising realism, "Trial & Retribution" powerfully portrays the psychological scars that violence leaves behind. David Hayman ("Sid and Nancy") stars as DCS Mike Walker, with Kate Buffery ("Wish Me Luck") and Victoria Smurfit ("About a Boy") as his partners. Guest stars include Hugh Dancy, Iain Glen, Rosamund Pike and Michael Fassbender. The 18-disc DVD box set is available for $99.99 SRP.
Extras include a fascinating all-new behind-the-scenes documentary, interview with La Plante, Hayman, Smurfit and Colin Salmon, behind-the-scenes footage and more.
Twenty-two years after its premiere on Comedy Central, "South Park" remains one of television's funniest and best-written shows. That's why Front Row Features is giving away a copy of "South Park: The Complete Twenty-Second Season" on Blu-ray so fans of the series can relive all of the show's most recent sidesplitting moments and those who stopped watching the series over the years for one reason or another can rediscover how great it is still. To enter the contest, simply email socalmovieeditor@aol.com by June 3 for your chance to win. Good luck!